May 22, 2014--I don't know what there is to say about today that would make it any different from any other day. I am enlisted in the errand of angels. Elder Clarke today, of the Seventy, spoke to the "leaders" in the mission today about what we should be doing once we go home. He said that the greatest success will come from finding the world needs, finding what our aptitudes are, and when those two aspects come together, we will love the work and we will be happy.
Well May 22, 2013--that was a very special day, it was the day I entered the Missionary Training Center in Provo, UT. It was the day that I started to understand that what the world needs most isn't engineers, it isn't businessmen, it isn't even public relations (which I was studying at BYU). What the world needs most is the gospel of Jesus Christ. What the world needs most is for each collective family, each culture, each nation, each group of people to be looked at for the individuals they are. Do we know the struggles our neighbors are enduring? Do we know the heartaches our co-workers feel? Do we know the anxious desire our teachers feel to help those they teach be successful?
More importantly than all of this, what I came to truly ponder 1 year ago today, from my bunk bed in the MTC, is do we know, feel or truly understand the way our Savior sees us? This past week as I walked day after day by the Christus statue in the North Visitor's Center, I saw something that I had always seen, but never fully understood or comprehended.
In the room where the Christus is, the statue of Jesus Christ is surrounded by beautiful paintings of the stars, the galaxies, the moon and the earth--all of these, creations of Him. I think of myself as a little girl. I think of the finger paintings I created, the doodles I destroyed and the pens that I smudged. I think of the pride and joy I felt in showing them to my parents. Can you relate? :) Now, can you imagine if you had created the stars? Do you think you may be pretty excited to show those to others? To point them out? Think about how many people each night, around the world, look up to the stars each night and wonder what's out there. Think of how many people have wished on a shooting star. Think of the people who have found solace and safety in following the north star to find their way home. The stars have become a beacon for all mankind.
Yes, Jesus Christ created the stars, but these stars aren't even His work or His glory. In this room with the statue of Jesus Christ, He is not looking at the stars, the galaxies, the moon, like we may easily do if we had created them. No, He is looking upon each and every soul that He has created. We are number one to Him, we are His priority. Think about what that says about who we are. In the words of the hymn, I truly do stand all amazed at the love Jesus offers me.
This past week as I recognized this, I was blessed beyond measure to meet a 16 year old girl with the same focus not on the stars, but on Him.
Katherine is one of our sisters who truly has not used the stars to find her way home, but she has followed her Savior. Katherine and her mom called into
mormon.org
about 3 weeks ago for copies of The Book of Mormon. I had them mailed to them and then asked to be able to stay in touch. It has been difficult to get in touch with them, but the Lord always has His way with timing.
We met Katherine for the first time this last week. She is a 16-year-old cheerleader at one of the local high schools who shared that she felt her first glimpse of real, true and lasting joy at her cousin's mission farewell.
"'She just looked so happy," she said. "She had always been a bubbly girl, but when she talked about Jesus Christ, when she talked about being a missionary, there was a whole new added light that just glowed from her, and I wanted to know that for myself."
"
Ye are the light of the world. A city that is set on an hill cannot be hid.
In Matthew 5:14-16 we can read that this light really does come from serving and following our Savior Jesus Christ.

Neither do men light a candle, and put it under a bushel, but on a candlestick; and it giveth light unto all that are in the house.
Let your light so shine before men, that they may see your good works, and glorify your Father which is in heaven."
We wondered if Katherine could see that that very same light beamed so brightly from within her. As we took her up to the Christus, I truly began to understand on a deeper level why her light was so bright.
When we took her up to the Christus, there seemed to be absolute chaos all around. We sat next to Katherine on the benches, shared our testimonies of Christ's abiding love, His power to overcome all that we seek to be far from and the joy that comes from knowing Him through living His gospel. Sister Opeda and I walked over to the side to play the short narration called, "The words of Christ," and I experienced something that so powerfully overcame me, all I could do was stand there and feel the tears slowly stream from each eye.
Katherine felt nothing from the rush of people around her. She wasn't distracted by the flashing cameras, the irreverent pointing and laughing. No, her eyes remained steadfast on Christ. Never once during those short minutes did she look from side to side. Her eyes were on Christ. As we came and sat by her once more, we were able to invite her to keep her eyes fixed on the Savior, to follow Him and to be baptized by the authority of God. She accepted, and her light beamed even brighter than I had before seen. Katherine to me on that day was a living example of a scripture found in The Book of Mormon in the book of Alma.
"And now, my son, see that ye take care of these sacred things, yea, see that ye look to God and live..."
Brothers and Sisters, out of everything that Jesus Christ created, He has given His entire life, everything He has made to show us that we are His most important creations. I so testify that when we look to Him, when we focus on Him, we won't just live, breathing moment by moment. Through searching Him out, we won't simply breath, but we will live, and what beautiful and fulfilling lives they will be!
This week I have decided not to send home any pictures, but rather invite you to search for your favorite photos of the Savior, to look to Him and to live. I love you all so very much. Thank you for everything!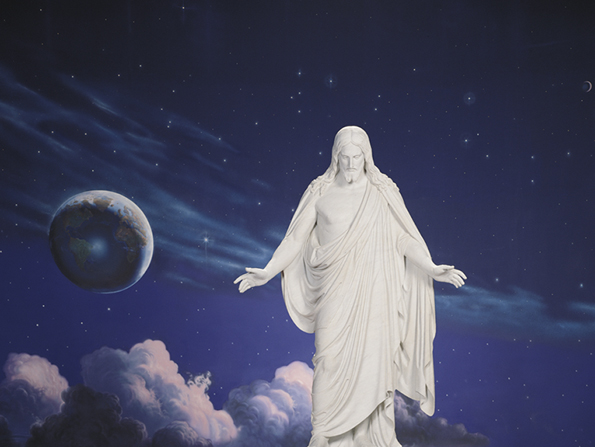 SHOUTOUTS: Mom & Dad, Robert Donakey, The Donakey Family, Sister Pickerell, Jessica Helm, Caroline Slater, Grandma Jeanie, Makelle Wood