As I wrote the title for this blog, I can already picture my family, especially my brother thinking, "What? What is this all about?" I promise that soon it will all come together. I love my family and see them in the work I am doing each day, and especially felt that I was serving alongside my big brother, Bryan Briggs, this past week.
It comes back to Saturday afternoon. All the week I had been pondering what it was I should pray and fast for with Fast Sunday approaching. I thought of the people we were teaching, I thought of their needs and their concerns, I thought of their families, and I thought to kneel and pray. As I began my fast, I knelt and prayed and felt the Spirit teaching me what to pray for. It came to me--fast and pray that you will recognize those you promised to find in the life before this. What joy entered my heart. Through my time serving as a full-time missionary, nothing has been so cemented in my heart as the knowledge that we each lived in the presence of God and Jesus Christ before coming here to earth. Knowing that has changed my whole perspective, has given me purpose, and has filled me with such a deep and abiding love for each person we meet. What a blessing and privilege it was then for the Spirit to so gently whisper that I was to fast for those I had known in that beautiful life before this.
After I knelt and prayed, the Assistants to the President from the Salt Lake City mission called and asked if we would be available the next day to meet with them and someone they were teaching on Temple Square. We jumped at the opportunity and were so excited to work and to teach our brother. As we asked for more information about who they were bringing, I felt a joy that truly is hard to describe.
"His name is Ranaan, he is from Brazil. He is very very interested, he loves reading The Book of Mormon, and we want to focus the lesson on God's Plan of Salvation for His family."
The Spirit penetrated my heart and I became so excited. I knew in that moment that I knew Ranaan before this life. I started to pray and to study for him, thinking of what it was that he would need to hear and feel to know the truthfulness of this message, of His message.
As Sister McQueen and I prepared, I couldn't help but smile to myself, seeing the way the Lord had lined everything up. Because Sister Siegle's birthday is today (Happy Birthday!!!!) I had been looking at old pictures of us and reading through our time together as companions. I found where she had helped me learn how to bear my simple yet pure testimony of the Savior and His Atonement in Portuguese. I read over it again and again and had memorized it once more. Oh how much the Lord was preparing us specifically to meet Ranaan, and to know that my little testimony in Portuguese was something that I would now have the opportunity to share.
We met with Ranaan and instantly I felt such a love for him. He explained in our first few moments of meeting that he feels such a sense of "home" when he is with us and the local missionaries and his friends who introduced him to the gospel. I remembered then that I had a picture of my Dad and I in front of the Sao Paulo temple in Brazil (where my brother served his mission in Brazil years ago) and I said to him, "You feel at home here, because we're helping you get closer to His home here." His eyes became filled with light. "Ranaan, we want to share with you, our brother, why it is that you feel at home with each of us--we all knew each other before. That is God's Plan of Happiness, and we are here to help each of us make it back home."
What a powerful experience it was as we walked up to the Christus and testified of the Savior's infinite love for each of us and His perfect plan full of promises of eternal progression and happiness. We walked around the corner to the statues of Adam and Eve. There, his friend Justin, bore his testimony in Portuguese. I couldn't help but stand there and be overcome by the Spirit. I felt that we were there teaching Ranaan with my big brother and hero, Bryan Briggs. I know that my brother faithfully served the Lord in Brazil, and that he met people just like Ranaan that he also felt such a strong and infinite love for. I pictured my brother walking the streets of Brazil. Maybe Ranaan was even someone my brother had waved to or had invited to church, and now here we all stood together, inviting him to follow Christ and to be baptized. He said yes.
As I bore my testimony in Portuguese, I thought of the love I have for my Father in Heaven. As I saw the way He so powerfully prepared each of us to teach and help Ranaan, I thought of every person He has brought into my life--my family, my companions, the people I have met and taught on my mission--God is perfect, His plan for each of us is perfect.
I am reminded of a quote from Elder Russell M. Nelson, who spoke about the placement of the star--the sign of the birth of Christ, and the perfect planning that went into having all things aligned for the welcoming of the Savior into the world.
"At the birth of Him who once identified Himself as the "bright and morning star", a new star appeared in the heavens. Shining brightly over Bethlehem, that star had been placed in orbit far in advance of the foretold event in order that its light could coincide in time and place with His blessed birth."
I testify with all my heart, might, mind and strength, that the people around you are just as this star--they have been placed in your life at this very time as a witness to you that God lives, that He is there, that He knows your needs and wants to help each of us make it back home.

As we look at this picture below, remember the words of Alma,
"...Thou hast had signs enough; will ye tempt your God? Will ye say, Show unto me a sign, when ye have the testimony of all these thy brethren, and also all the holy prophets? The scriptures are laid before thee, yea, and all things denote there is a God; yea, even the earth, and all things that are upon the face of it, yea, and its motion, yea, and also all the planets which move in their regular form do witness that there is a Supreme Creator." (Alma 30:44)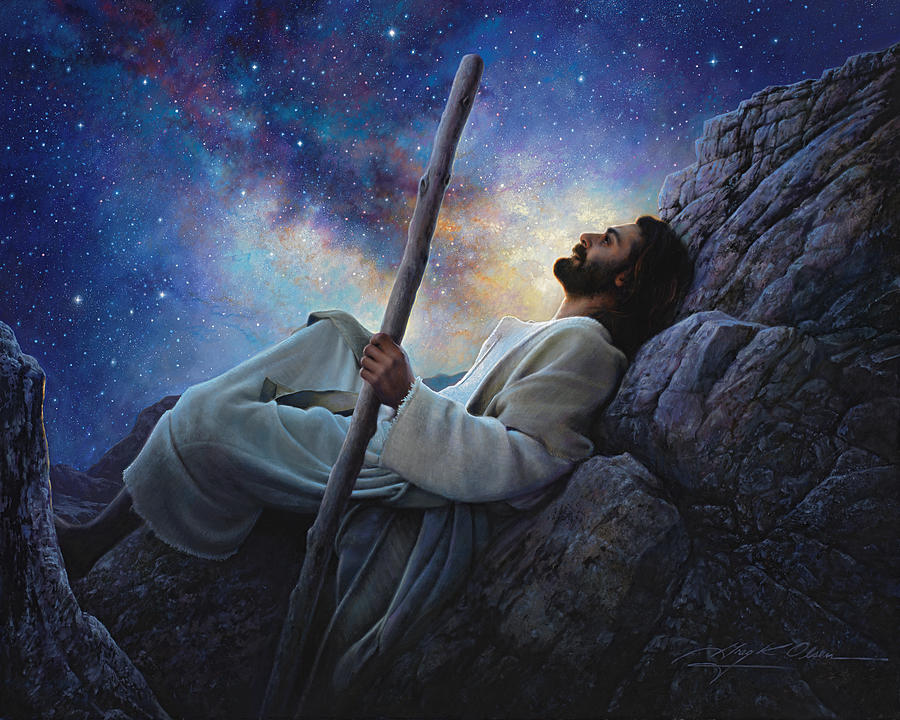 I testify with all my heart, might, mind and strength, that the people around you are just as this star--they have been placed in your life at this very time as a witness to you that God lives, that He is there, that He knows your needs and wants to help each of us make it back home. Look up to the stars--whether you are in Brazil or at Temple Square, they are there, and they will testify that God and our Savior are there as well. Know that you are each someone promised to those around you--serve and love them, and help them to know just how special and magnificent they are.
I love each of you!
Love Always,
Sister Briggs
SHOUTOUTS: HAPPY BIRTHDAY SISTER SIEGLE!!!!! Jess Helms, Sister Opeda, Jacque, Amber, Ashley, Sister Clegg, Sister Pickerell, Mom & Dad, Case & Bry, Robert Donakey, the Donakey family, Grandma Jeanie & Grandfather (Thanks for always being there for me!)